Posted on
By Jacqueline Hofman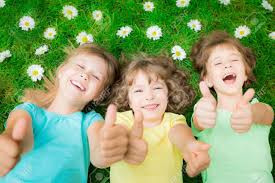 One of Hofman's objectives is the element of fun added to our products. We are trying to break through the often 'green' and 'boring' setting that has been created around healthy products. Why are these products always aimed at grown-ups? I cannot blame kids walking by them for a minute, no appeal, no fun. How are we supposed to compete, as a parent with those shiny, glittery packaging used on bars and chocolates? Not a fair choice, an uneven battleground.
By now healthy is so far past the 'grandmother' or 'woolen socks' stage, it's become an up and rising lifestyle with people searching for wholesome alternatives. Let's give it to them!
There is a ton of inspiration out there on Pinterest, Instagram and other social outlets. It's hard to keep up, I know. Retailers seem a bit lost even. New 'spaces' and 'categories' are created within retailers, such as a 'midday snack isle' and 'wholesome family shelves.
There's Paleo, Caveman, Keto and other lifestyles out there, which makes it difficult to find your way. Through Internet we get our information so much faster and easier, it's sometimes simply an overload. We've been through it, trying to find information requires more than surfing skills, it's a study by itself! In search of a better health during my pregnancy, it led us to new ways of living. We have found our own way of using the information and implementing it in our lives.
We try and get a balanced menu, based on a combination of these lifestyles. I personally love Instagram inspiration from gluten free bakers, such as @sarahbakesgfree and @mamaknowsglutenfree. I follow hashtags such as; keto, paleo, gluten free, dairyfree and Vegan. It unlocks a world you didn't know existed. I've featured her before, but do not miss out on @funsfoodart, great ideas for lunchboxes that kids will literally eat up! Finally, here's two more tips @cutechichai who creates fun art out of food with some of the most well-known characters out there. Closing off with @make-eating-fun, which includes fun images and tips to make eating more fun, the name kind of gives that part away.
Along the way, we hope to inspire families and try and lead them through the fast growing, almost exploding world of healthy food. If you have an account we should feature, send us a DM through Instagram @hofmansfoods . if you are an (aspiring) blogger or vlogger, send us an email and who knows, we might just feature you on all of our (growing) channels just drop us a note or your blog thru; hello@hofmansfoods.com
I leave you, for now, by wishing you a lovely and inspiring week!
Let's stay in touch!
All the best,
Jacqueline Hofman